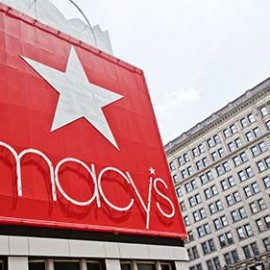 For the last few years, the Wall Street has been a non-stop cheerleader for Macy's Inc. (NYSE: M), the iconic retailer.
But the music has stopped. Because behind the uncritical boot-licking of Wall Street analysts and television presenters and Macy's Thanksgiving Day Parade balloons, the traditional retail business was rotting away.
In the last four months, the stock has collapsed by more than 40% to $39.05. Unfortunately, a lot of investors really got hurt on this one - especially last week.