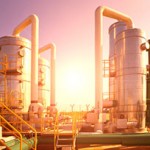 Accelerating changes in the oil industry are leading to two major emerging trends.
Tuesday morning, IEA reported that global investment cuts in forward capital commitments for new projects continue to intensify.
With crude languishing at $45 a barrel, this is the latest signal that the low prices for oil are initiating a pullback in projects.
But it is the range of the cuts this time around that is interesting.