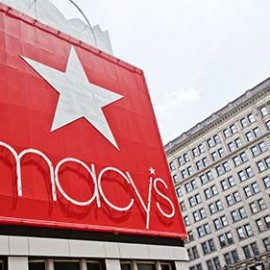 We talked yesterday about the collapse of Macy's Inc. (NYSE: M) and the three "death blows" to the retail industry behind it. But we didn't discuss how to trade it.
So far Macy's stock has lost 40% in four months. It's trading near a three-year low and a P/E ratio of below 10
What happens next? Is there any upside left, or is it going down and therefore a candidate to short or buy puts on?