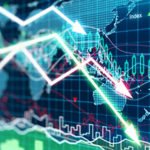 Just in the second week of July, the S&P 500 passed 3,000 points for the first time ever.
And on July 15, the Dow Jones Industrial Average hit an all-time high.
But the longer a bull market runs, the more investors seem to worry about the end.
Of course, the worries aren't unfounded – there are, in fact, several legitimate stock market crash warning signs out there right now.