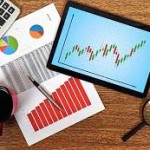 The end of the year is always an opportunity to take stock of what we achieved over the last 12 months.
Money Morning's Michael Lewitt made a lot of predictions about markets, sectors, and individual stocks in 2015 - always aiming to make calls that are forward-looking, actionable, and accurate.
For example, he projected the collapse of Valeant Pharmaceuticals, and many readers made serious profits off of his short recommendation.