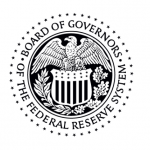 The Federal Open Market Committee (FOMC) meeting concluded today (Wednesday) with one clear message to Washington: Thanks for the lousy economy.
Central bank members cited only "moderate" expansion in economic activity and a slow improvement in the stubbornly high unemployment level.
Acknowledging the economy is moving at an unhurried pace, the FOMC members pointed an accusing finger at Capitol Hill.
"Fiscal policy is restraining economic growth," the statement read. That remark was in direct reference to a deadlocked Congress, sequestration and its far-reaching impact.
A spate of fresh economic reports back that sentiment: