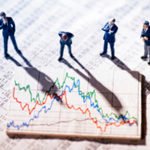 Wall Street recently peddled investment tools that allowed retail investors to track the inverse performance of the VIX, an index that tracks market volatility.
Wall Street firms promised immense gains from these funds with manageable risk.
That all went up in smoke on Feb. 5, when the VIX more than doubled in the course of an hour and sent these inverse funds into free fall.