Martin O'Malley
Article Index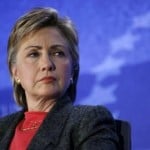 Wall Street ties to our nation's capital are more prevalent than ever.
But do these 2016 candidate's have ties to Wall Street?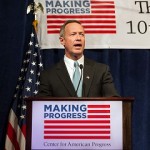 On May 30, 2015, former Maryland governor Martin O'Malley announced his candidacy for the Democratic presidential nomination in 2016.
The progressive icon stands to the left of the poll-leading Democrat Hillary Clinton and has found a niche in painting himself as the populist hero in contrast to Clinton's Wall Street ties and far-ranging donor pool of "one-percenters."
O'Malley's championing of the middle class against the "Wall Street bullies" would be laudable...if it were believable....
As the second-largest provider of electricity to the United States, Constellation Energy Group Inc. (NYSE: CEG) has a tremendous upside. At least, it would if the economy were growing strongly. Unfortunately, that's not the case. And that means Constellation will have to clear a number of hurdles if it's going to fulfill its long-term promise. Last […]