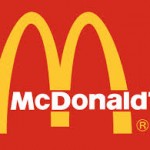 I believe McDonald's (NYSE: MCD) stock still has its best days ahead of it.
You won't hear it from the mainstream financial media, where a sense of doom and gloom over the company has settled in because of a 3.7% downturn in global same-store August sales - the worst since 2003.
But McDonald's stock still makes one heck of an investment if you've got the right time frame.