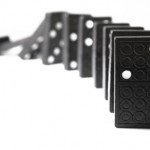 Turns out no one knows how Obamacare will work - not even the big-name insurers.
And now, we're starting to see the effects of uncertainty.
Today (Thursday), the Los Angeles Times reported that United Health, Aetna, and Cigna have opted out of the California insurance exchange.
UnitedHealth has adopted a wait-and-see policy: "We are simply taking the time to carefully evaluate and better understand how the exchanges will work to ensure we are best prepared to participate meaningfully in their development," explains a spokesman to the LA Times.
Cigna resolved to participate in exchanges in only half of the 10 states where it sells individual health policies, and California didn't make the cut.
Aetna referred LA Times' questions to Covered California, the state agency in charge of implementing Obamacare.
That means millions of Californians who will have to choose health insurance from exchanges or face a penalty will not be able to pick plans from those three big insurers - signaling limited options ahead thanks to Obamacare.
UnitedHealth, Aetna, and Cigna's response to the California exchange is just the beginning.
These three companies are but the first dominoes to fall to Obamacare's less-than-clear implementation.