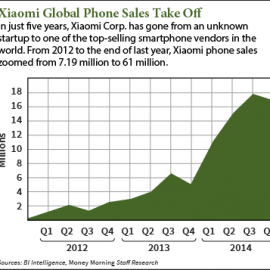 We don't know exactly when a Xiaomi IPO will happen, but one thing is crystal clear.
When the Chinese smartphone maker does go public, Wall Street will gobble up shares of the new Xiaomi stock.
The ambitious company - just five years old - has already become the top-selling smartphone vendor in its home country. But there's more to Xiaomi than phones.