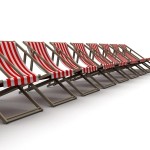 With a Microsoft reorganization plan expected to be announced on Thursday, investors at this point must be wondering: will it matter?
Shareholders of Microsoft Corp. (Nasdaq: MSFT) have only recently gotten a glimmer of hope. Microsoft stock had languished in the $25-$30 range for more than a decade until this year, which has seen MSFT pop about 30%.
Although extremely profitable, Microsoft under the leadership of CEO Steve Ballmer has struggled to move beyond its core products of Windows and Office, which still deliver nearly all of those profits.
What this new Microsoft reorganization plan needs to do is reorient the Redmond, WA-based company toward future engines of growth, such as the mobile wave of smartphones and tablets, cloud computing and big data.
Insiders say Ballmer intends the new structure to provide "functional coherence" and will align the company into divisions based on services and devices.
But given Ballmer's spotty track record and Microsoft's unwieldy size (98,000 employees), it's not a given that any major structural overhaul will do much good in addressing the company's real problems.
As one worried Microsoft insider told The Wall Street Journal's All Things D: "If this is all about an org chart and not how to build great products, it does not matter what org chart Ballmer presents. Consumers buy products, not management structure."