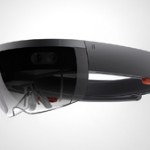 We're in the very first stages of a leap in wearable tech that will rival the greatest breakthroughs in how we use computers.
It's called augmented reality. It's a type of holographic projection, but merged with the real world.
And the company at the cutting edge of this revolutionary wearable technology isn't Google, Apple, or Sony.
It's Microsoft Corp. (Nasdaq: MSFT).