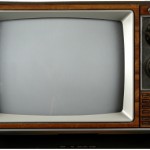 For too long we've been held hostage by our local cable companies. Their monopoly-like status has left us chained to spotty service, inexplicable rate hikes and laughable customer service.
But a new product is about to trigger a revolution - or, evolution - that could end the cable company reign.
Today (Tuesday), Microsoft Corp. (Nasdaq: MSFT) revealed its next-gen Xbox, called the Xbox One, a device which may prove capable of replacing your cable box.