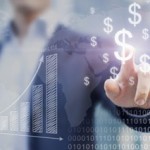 Exactly 35 years ago this past Sunday, a group of young U.S. hockey players upset their "invincible" Soviet counterparts in a medal-round Olympic hockey game that we still remember today as the "Miracle on Ice."
As all of you know, I'm a big history buff. And I believe it's worth taking the time to study the events of the past - both to appreciate their relevance and to understand the great life lessons they hold for us.
Feb. 22, 1980's "Miracle on Ice" can certainly teach us much about wealth and wisdom.