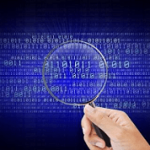 Editor's Note: Investors are being treated to a huge year for buyouts and deal-making, with the numbers topping $406 billion across the market. In the red-hot games and entertainment segment, M&A activity is taking on a strategic quality that has the potential to ignite returns for investors who pick the right targets. Here to run down the best companies vying in the takeover stakes is Bill Patalon...
I'm going to start by letting you in on a simple-but-powerful investing secret.
And that secret is this: Never buy a company's stock just because you're betting on a buyout.
That's a poor, poor bet.
Now, if you have a stock where you've identified multiple potential catalysts - and a buyout is one of those possible big-gain triggers - that's a different story.
And today we're going to tell you about two stocks where a buyout is one of those potential big-profit triggers.
So let's get started...