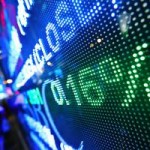 Morgan Stanley recently issued an alert saying that going long on the S&P 500 Index presented the best buying opportunity in 20 years.
That might sound absurd to some, but not to you. That's because I've been keeping you on top of profit-making opportunities before Wall Street catches on.
Today, I'm once again getting you out in front with a chart that shows you how the market has crossed another critical bullish threshold.