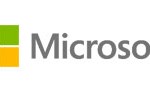 Money Morning's can't-miss buy opportunity this week is tech giant Microsoft Corp. (Nasdaq: MSFT).
Our buy opportunities have been beaten down - but they're actually a great value.
A less-than-stellar earnings report earlier this week sent investors fleeing from Microsoft stock. Concerns that PC sales and a strong U.S. dollar would continue to drag on MSFT stock through 2015 triggered several analyst downgrades.