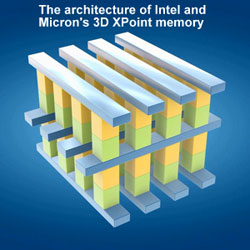 Both Intel stock and Micron stock got a boost yesterday (Tuesday) after the companies announced a new type of computer memory that's 1,000 times faster than the memory in a smartphone.
Intel Corp. (Nasdaq: INTC) and Micron Technology Inc. (Nasdaq: MU) said the new chip, called 3D XPoint, is the first new category of memory in 25 years.
This new tech is a big deal.