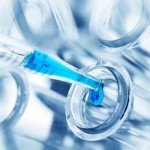 IPO Calendar 2014: This year is forecast to be a record year for initial public offerings (IPOs).
Over the January to March period, some 250 to 300 new issues will launch, according to professional services firm EY - a number not seen since the start of the 2008 financial crisis.
And biotech companies are the hottest issues to date.
Since 2000, no two-week period saw more than six new biotech issues - until now.