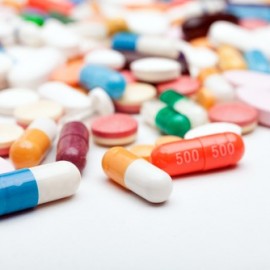 Sometimes Washington triggers a stock move that can hand us outsized gains. That's exactly what happened with Gilead Sciences Inc. (Nasdaq: GILD).
In March 2014, U.S. Rep. Henry Waxman (D-CA) lashed out at the cost of Gilead's newly approved Hepatitis C (HCV) drug, Sovaldi. Sovaldi runs $84,000, or $1,000 a pill.
But Waxman missed the obvious. Sovaldi (and its newer version Harvoni) cures 90% of HCV patients. That means patients can avoid the need for a liver transplant - an operation that runs $250,000 if an organ donor is found. And that price doesn't include antirejection drugs and antibiotics people must take for the rest of their lives.
Still, Gilead sold off on fears that its high cost would make Medicare look to another HCV drug maker with a less expensive solution. GILD stock lost 13% of its value in a matter of days.
Wall Street was dead wrong...
Medicare actually spent $4.6 billion on Hepatitis C treatments in the first six months of this year. That's almost as much as the agency spent in all of 2014. Gilead accounted for 66% of all covered prescriptions.
And since April 2014, Gilead has gained 66.5% - more than four times that of the S&P 500.