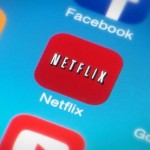 Netflix Inc. (Nasdaq: NFLX) stock was one of the biggest success stories of 2013 - soaring 312% - and should be reflected in Q4 earnings.
NFLX is projected to report Q4 earnings of $0.66 per share today (Wednesday), up from $0.13 last year. Revenue estimates are also optimistic at $1.17 billion for Q4. That's up 24% from 2012.
The key figure is new users. Netflix is expecting to report 2 million new subscribers for the fourth quarter. That's after adding 1.3 million new customers in the United States in the third quarter.