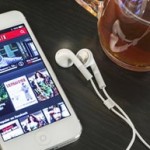 Netflix (Nasdaq: NFLX) earnings per share (EPS) of $0.38 for the first quarter badly missed estimates today (Wednesday) as analysts had projected EPS of $0.69.
Revenue of $1.57 billion was in line with analysts' estimates. Net income for the quarter was $24 million.
Despite the wide miss, NFLX stock jumped 13% in after-hours trading on strong user growth.