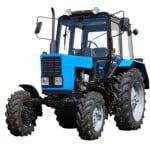 Global commodity woes increased again on Tuesday after Russia's Uralkali broke up one of the world's largest potash partnerships and ended a marketing venture agreement with producers in Belarus.
This development changes how to invest in agriculture- as it has already sent investors fleeing from nutrient and fertilizer stocks this week.
In addition, the impact will likely crash global potash prices by 25% to 30%, as the collapse of an international duopoly will end a price-fixing agreement that benefited other producers of the key commodity by artificially inflating prices and keeping supply off the market.