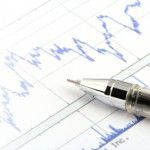 The NYSE deal in which
IntercontinentalExchange
Inc.
(NYSE: ICE)
will acquire
NYSE Euronext
(NYSE:
NYX
), the operator of the New York Stock Exchange, is putting pressure on
CME Group Inc. (Nasdaq: CME)
to find a dance partner before closing time.
That's because the NYSE deal has highlighted the importance of futures and options exchanges like CME (Chicago Mercantile Exchange) in the future of trading.
A new regulatory environment, set up to address the issues thought to have caused the financial crisis of 2008, will require most over-the-counter derivatives - customized options and futures contracts between two companies - to be settled through clearing houses instead of as a private agreement between two investors.
Settling OTC derivatives through clearing houses will require market participants to put up collateral and adhere to specified margin requirements, which are not necessarily required in an OTC transaction.
Big derivatives exchanges, such as ICE and CME, see this as another money-making opportunity. And ICE just made a huge profit move with its NYSE deal.
"CME should be wary of this combination because it looks to be pretty formidable," Michael Holland, who oversees more than $4 billion in assets as chairman of New York-based Holland & Co., said in a phone interview with
Bloomberg News
. "The ICE people have done a very smart thing. CME should be concerned."
NYSE Deal Signals End of Era
ICE acknowledges the NYSE deal is all about NYSE LIFFE, Europe's second-largest futures exchange specializing in financial futures, which is operated by NYSE Euronext. ICE specializes in energy and agricultural commodity derivatives, so acquiring LIFFE gives ICE a broader, complementary product lineup as well as enhanced access to the European market.
By leveraging its existing clearing operations through the acquisition of NYSE LIFFE, ICE hopes to increase its clearing and settlement revenue as new regulation begins to take effect next year.
This seems to be the final nail in the coffin for the brick-and-mortar stock exchange and the ultimate triumph of electronic trading.
The NYSE and other stock exchanges around the world have lost market share to electronic exchanges, market makers and dark pools where the bulk of trading now takes place.
The idea of trading on the floor of a stock exchange now seems to be an anachronism -
a buggy whip in the Space Age.
Which brings us to the importance of CME.