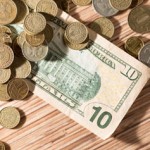 Oversold and undervalued stocks offer some of the best profit opportunities on the market.
That's why we've picked the three best stocks under $10 to buy today.
Whether these stocks are part of untapped market, have been beaten down after a slight earnings miss, or are being unjustly lumped in with an underperforming industry, these stocks are trading at discount. And they all offer double-digit profit opportunities.