NYSE: MA
Article Index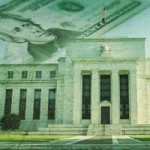 The stock market today (Thursday) is still reacting from the Fed's end to QE.
Visa, Microsoft, Russian oil, and more feature in our morning news roundup, plus get our "Investor Tip of the Day"...
Today's stock market news, Jan. 31: U.S. markets rose on Thursday, Facebook Inc. (Nasdaq: FB) reported strong earnings, and fourth-quarter GDP increased 3.2%. The Dow Jones Industrial Average rose 0.7% to 15,848, and the Standard & Poor's 500 Index jumped 1.1% to 1,794. U.S. stock futures were down Friday before the bell after Eurozone inflation levels unexpectedly fell by 0.7%.
To continue reading, please click here...