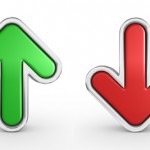 Your stock market news today: Equities are higher across the board this morning after Larry Summers withdrew his name from the candidates to replace Ben Bernanke as head of the U.S. Federal Reserve. Summers told President Barack Obama on Sunday that he believes his appointment would be too controversial.
The Dow is up 1% at 15,536, Nasdaq is up 0.3% at 3,732, and the S&P 500 is up 0.8% at 1,701.
Stocks are holding their gains even as new manufacturing data on the New York region reflects an unexpected decline in manufacturing activity there. Investors also received data on industrial production and capacity utilization in August this morning that revealed the biggest monthly gain in six months last month.