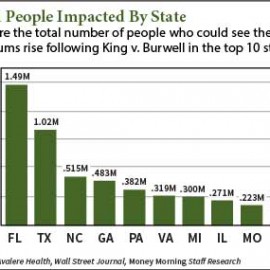 By the end of June, more than 7.5 million Americans could see their Obamacare premiums skyrocket.
That's when the Supreme Court is expected to rule on King v. Burwell. It's an Obamacare ruling that asserts that Affordable Healthcare Act (ACA) subsidies only apply to citizens who purchased their insurance over a state-run exchange.
King v. Burwell wants to invalidate those subsidies.