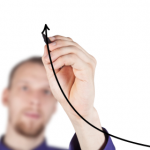 Here's something from our list of Obamacare facts we've been examining: The Patient Protection and Affordable Care Act was supposed to make healthcare cheaper for all Americans, even free for some.
Facing constant criticism for his landmark healthcare bill, U.S. President Barack Obama continues to preach that new healthcare will indeed lower costs. Just two weeks ago he went so far as to claim that "for the 85% to 90% of Americans who already have health insurance, they're already experiencing most of the benefits of the Affordable Care Act even if they don't know it."
Unfortunately, it's looking increasingly unlikely that's the case.