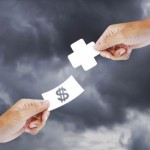 UnitedHealth Group Inc. (NYSE: UNH) CEO Stephen J. Hemsley unleashed a bombshell of Obamacare news when he announced that his firm is considering a 2017 exit from the exchanges created by the Affordable Care Act.
This devastating Obamacare news confirmed suspicion that the major insurers aren't doing well with their ACA plans.
So what the heck is going on?