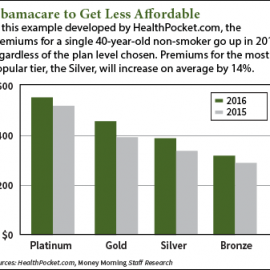 The cost of Obamacare is turning out to be higher than all but a few critics had anticipated.
Health insurance companies have submitted their Obamacare rate proposals for 2016, and many requests are for increases in the double digits.
It wasn't supposed to be this way. In fact, the supporters of the Affordable Care Act promised that insurance rates would go down, not up.