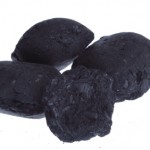 Since President Obama climate change speech at Georgetown University last week, Republicans and critics have accused Obama of engaging in a "War on Coal."
This isn't the first time that the President's statements on coal-fired power plants have raised questions about his energy policies. He even campaigned on higher electricity costs in 2008 when he suggested that costs would "necessarily sky rocket" to prevent the construction of new coal plants.
Obama has repeatedly argued for more spending on green investments in energy, despite multiple scandals involving campaign bundlers and billions of taxpayer dollars wasted on Department of Energy loans to companies like Fisker Automotive, Solyndra, and Beacon Power.
Now, as the President seems eager to double down on the "green" policies of 2009, which couldn't come close to creating the promised five million green jobs, the President wants to spend more of your money and execute new environmental and alternative energy laws and regulations by fiat.
But despite the stark reality that green technologies still haven't caught up with the free market solutions when it comes to bang for your buck, there's good news for investors looking to cash in on the President's War on Coal.
Just follow the money on the biggest trend in energy policy today.
It's All About Energy Efficiency