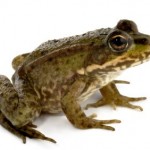 One of the most lucrative, if challenging, endeavors in the stock market is searching for stocks to buy that have fallen but are ready to take off to new highs.
The good news: It can be done - and deliver returns like you've never seen.
I like to call them "turnaround stocks."
The typical turnaround stock has stumbled badly, with the share price punished severely for overblown media mishaps or trouble in the sector.
That's why finding turnaround stocks to buy is not for everybody. These stocks can be volatile in the short run.