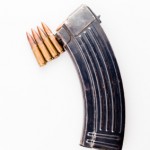 Legendary commodity investor Jim Rogers sees some serious problems stemming from the situation in Syria and the end of the Fed's generous flow of money.
In an interview with Reuters on Tuesday, Rogers said "oil and gold will go much, much higher" due to a "market panic."
"I own oil, I own gold, I own things like that and if there is going to be a war, and it sounds like America is desperate to have a war, they're going to go much, much higher," Rogers said. "Stocks are going to go down, some of the markets that I'm sure are already going down, commodities are going to go up. I'm not particularly keen on war, I assure you, but it sounds like they want it."
Rogers continued, "No matter how well the plans are made, strange things happen in war and who knows what unintended consequence will come."
Equities have been hit hard over worries of a war with Syria. The rout started late Monday following comments from U.S. Secretary of State John Kerry that the United States has a moral obligation to act on Syria's chemical weapon attacks. Selling picked up steam Tuesday with the Dow plunging 170 points.