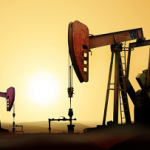 After a hefty rise of 46.9% for the month through close last Friday, WTI crude fell for two consecutive sessions to start the week.
As always, pundits with no real experience in the industry will blame the "glut" - but excess supply on its own is not responsible for today's oil conundrum.
Instead, the key factor in how people regard the market and anticipate oil prices today is guaranteed excess supply.