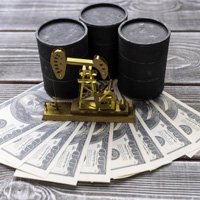 Oil prices are set to rise in the United States as the summer driving season commences.
U.S. sanctions on Venezuela and Iran are having a profound impact on refiners' ability to procure crude required for diesel fuel.
Russia and OPEC (which includes Saudi Arabia) will continue to cut crude production to bolster support.
And optimism continues to rise about a trade deal between the United States and China.