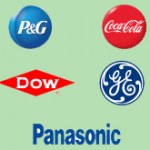 Around 23.7 million people watched prime-time coverage of the 2014 Sochi Olympics Tuesday night when U.S. snowboarder Shaun White missed on a third-straight gold medal for the halfpipe event, a 17% jump in viewership from a comparable night of the 2010 Vancouver Olympics.
Those numbers are why advertisers compete for - and spend so much money on - attracting viewers' attention. 
The International Olympic Committee (IOC) generated an estimated $1 billion in sponsorship revenue in the four-year cycle ending with the 2012 London Olympics.
Olympic sponsors, who are organized into one of four categories - worldwide and tiers one, two, and three - are picking up most of the advertising tab. In London 2012, "top Olympic sponsors (TOP)" paid more than $100 million in cash and "value-in-kind" goods and services for the right to participate, with the next tier paying $40 million each.