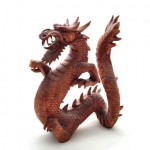 In 1979, China implemented a one-child policy in an effort to alleviate social, economic, and environmental problems in the country.
Government officials indicate that the policy prevented over 250 million births between 1980 and 2000, and 400 million births between 1979 and 2011.
"China was a very different place back then," recalls Money Morning Global Investing & Income Strategist Robert Hsu. "It was very poor and there was overpopulation; they had to do something about it. I'm not saying that it's the best policy, but that's what they did to fix these problems. Nowadays though, the economic situation in China has vastly changed."
And changed it has - China is currently the world's second-largest economy, which is precisely why investors worry about how demographic issues there will play out globally. How will China's shrinking birthrate affect global economic growth?