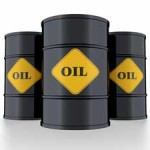 My recent meetings in Dubai highlighted the profound change that will turn the balance of power in the energy industry on its head.
For years, OPEC was the puppet master, and the United States (and the rest of the world) were the puppets. They pulled the strings, and we danced. OPEC set the price of oil. OPEC controlled the supply.
But those days are ending. After dictating the course of oil prices for more than 50 years, OPEC is finding its influence diminished.
OPEC's oil ministers can read the handwriting on the wall as well as anyone. Not only are they about to lose the largest energy market in the world, but they'll soon be competing for the markets that used to be theirs for the taking.