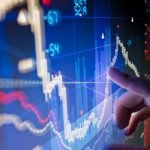 The world of stock trading is full of colorful terms and lots of jargon.
That can make trading seem like it's only for a small group of experts and insiders.
That couldn't be further from the truth.
Sure, some talking heads on TV and Wall Street elites would like you to think they're smarter than everyone.
But getting up to speed on what these terms are is pretty easy, and chances are you already have a pretty good idea about what they mean.