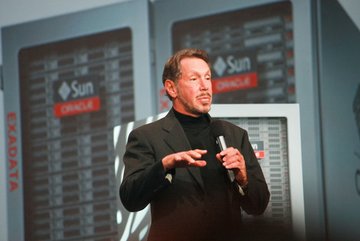 Amid yet another dreary earnings report, Oracle Corp. (NYSE: ORCL) announced that iconic founder and CEO Larry Ellison would surrender his chief executive title after 37 years.
The one-two punch dropped Oracle stock 4% today (Friday).
But for ORCL investors, Ellison's title change, or even another weak earnings report, wasn't the biggest concern. That would be the promotion of not one, but two CEOs.