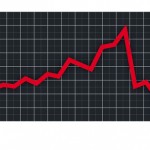 The first DJIA stocks bore little resemblance to the Dow Jones Industrial Average stocks of today.
Most of the original DJIA stocks are completely unknown now.
The names paint a gritty picture of the U.S. corporate powers of the day. The very first DJIA stocks included two gas companies, two agricultural companies, and representatives from the chemical, steel, leather and rubber industries.