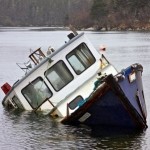 The ugliest chapter in the strange story of CYNK Technology Corp. (OTC: CYNK) played out this morning (Friday) as the U.S. Securities and Exchange Commission's trading halt was lifted.
CYNK stock, which soared more than 24,000% in less than four weeks from mid-June to mid-July, cratered more than 80% at the open, falling from $13.90 to $2.50.
"There was probably a lot of money made and lost in this," Michael Block, chief strategist at New York-based Rhino Trading Partners LLC, said.