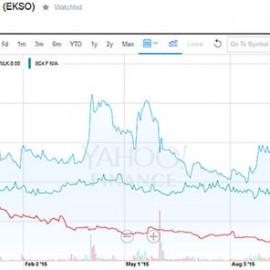 No company captures the imagination the way Ekso Bionics Holdings Inc. (OTCBB: EKSO) does.
The tiny exoskeleton maker just reported earnings and, as you might expect, there's broad-based growth in every metric that matters.
But there's something the media isn't covering.
Ironically, it's the single most important factor in what I believe will ultimately be an exceptionally bright future for the company and savvy investors alike.