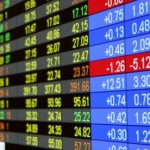 A big grin lit up my face when I opened my trading screens recently.
I was looking at the chart for Ekso Bionics. The company was trading at right around $1.81 per share at midday on Monday.
That means it was close to a double from where I initially recommended it as our first human augmentation target to members of my Total Wealth research service.
Ekso is still a great buy, which is why I'm recommending it for Money Morning, too. There's plenty of room for this company to double - again.