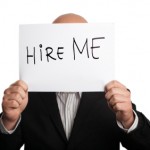 The stock market was rattled on Tuesday by underperforming manufacturing data.
The Richmond Federal Reserve Index, which measures manufacturing performance in the upper Southeast and mid-Atlantic regions, fell to -11 in July, down from a 7 in June. This signals a significant drop in new orders and shipments.
This comes just a week after the Philadelphia Federal Reserve Index reached a two-year high, which had rallied the market. Such a drastic swing in confidence in the manufacturing sector suggests that uncertainty will stretch into the late summer.
The data comes at a pivotal time for the Obama administration. For the eleventh time in his presidency (by ABC News' count), Obama announced that he will pivot back to the economy in an effort to create jobs, with a strong emphasis on U.S. manufacturing.
Even though the New York Stock Exchange (NYSE) recently touched all-time highs, American companies are reluctant to hire, particularly with greater uncertainty on the horizon. Perhaps if the President wishes to create new jobs, the administration should address the primary reasons why companies are not hiring in ways that would reflect strong economic growth, as the markets falsely reflect.
Here are five reasons why companies are not hiring right now.