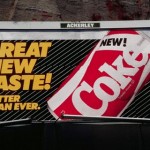 Were you excited about the arrival of New Coke? Do you still have some old LaserDiscs stashed in the back of your closet?
These products that failed also happened to be among the most overhyped in history.
Somehow company executives managed to miss any warning signs these turkeys were sending before they were launched into the marketplace... and flopped.