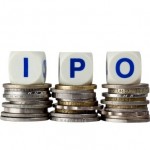 An initial public offering, or IPO, is the first time a stock is sold by a private company to the public.
Typically you will see IPOs being issued by younger, smaller companies seeking capital to expand. Sometimes, however, larger companies that wish to become publicly traded will also issue IPOs.
Just like any other stock, stocks issued in an IPO are subject to supply and demand - they will sell for whatever price a person is willing to pay.
But because IPOs haven't been tried and tested in the market, there is a lot of analysis - even guesswork - behind setting a price.
Thus, there is a certain "art" to pricing an IPO.
The company planning an IPO will appoint a bookrunner to help it value the share price.
Bookrunners, also known as lead managers, are typically investment banking firms with experience in capital markets. Goldman Sachs Group Inc. (NYSE:GS), JPMorgan Chase & Co. (NYSE:JPM), and Morgan Stanley (NYSE:MS) are good examples.
The bookrunner operates as an underwriter, and will maintain and manage the books of security offerings that are part of the new investment issue.