panama papers scandal
Article Index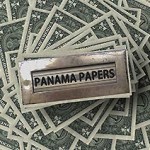 The Panama Papers noticeably didn't contain one prominent group of corporations and wealthy tycoons in its leak...
Americans.
Here's the scandalous reason why...

The Panama Papers leak sent shockwaves through the world last night.
One connection in particular got the media's tongues wagging: China's notorious anti-corruption President Xi apparently has relatives with offshore money accounts in Panama.
Here's the hypocrisy in this particular revelation...